Owing to the numerous consequences of fake drug products, various methods have been devised for testing counterfeit drugs. The principal requirement for these methods is to identify the Active Pharmaceutical Ingredient (API) and substances other than the API and excipients/additives contained in the dosage form. In this article, we will be discussing some of the methods for testing counterfeit drugs.
a. World Health Organization (WHO) basic tests for Pharmaceutical dosage forms
WHO basic tests represent one of the many screening procedures for verifying the identity of pharmaceutical dosage forms. According to WHO, these tests were designed
To provide a simple and readily applicable method for verifying the identity of drug substances, using a limited range of easily available reagents, when the labelling and physical attributes give rise to doubt;
To provide a practical means of confirming the identity of a drug when a well-equipped laboratory facility is not available;
To indicate if gross degradation has occurred in certain substances that are known to decompose readily under adverse conditions.
Because these tests only confirm the identity of drug substances or the presence of impurities, the tests are not in any way intended to replace the requirements of international pharmacopoeia or other pharmacopoeial monographs which give assurance of quality. WHO basic tests include:
i. Visual inspection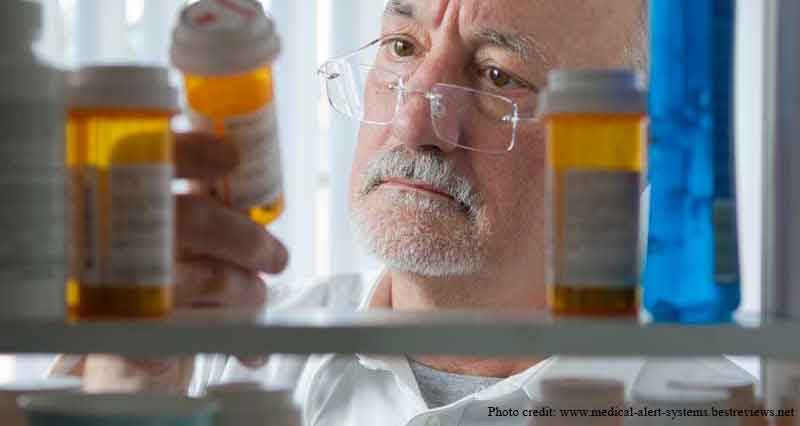 This method involves a thorough examination of both the packaging system and dosage forms before, during, and after purchase and even before administration. This method serves as a lead to identifying fake products even in the absence of the knowledge of the physical characteristics of a drug product.
Read Also: 5 Tips on How to Identify Fake Drugs
ii. Test-tube colour reactions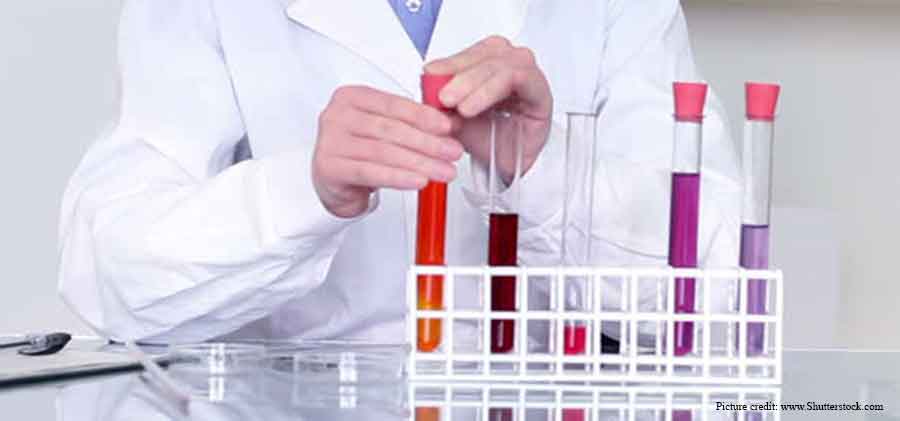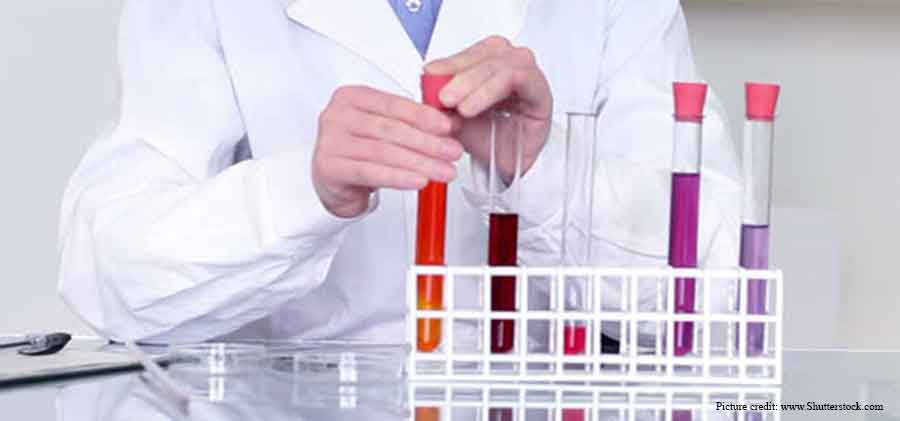 Test-tube colour reaction is a WHO basic test which provides a simple and readily available method for verifying the identity of pharmaceutical dosage forms when the packaging system or physical attributes of the dosage form give rise to doubt. These tests are carried out by mixing a calculated amount of the drug sample with reagents; and observing the colour changes that may accompany the reaction. This method can only identify a drug substance but cannot ascertain if they are in amounts other than those declared.
iii. Melting-point determination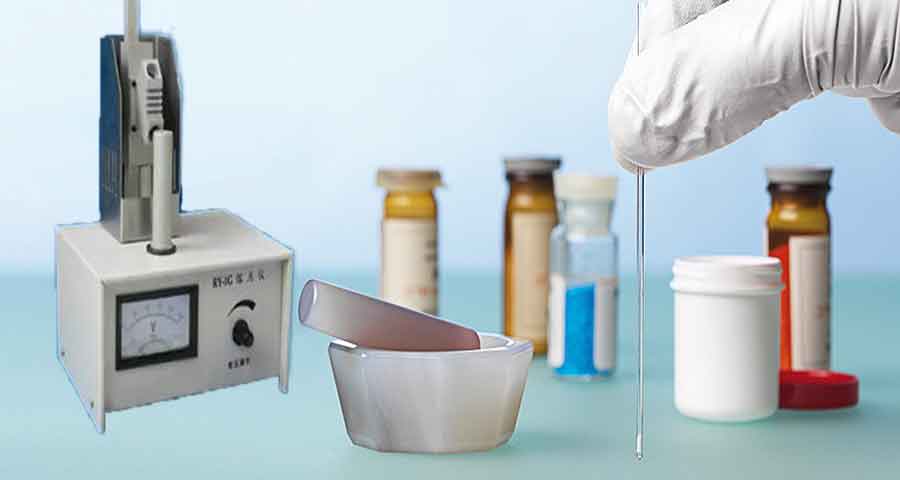 This is another way of verifying if a drug product is genuine or not. It involves determining the melting range; that is, the span of temperature from the point at which the drug sample first begin to melt to the temperature at which a given drug sample is completely melted, as indicated by the disappearance of the solid. The acceptable melting point is usually in the range ± 4 o C from the stated value unless otherwise stated.



b. Thin-layer chromatographic (TLC) method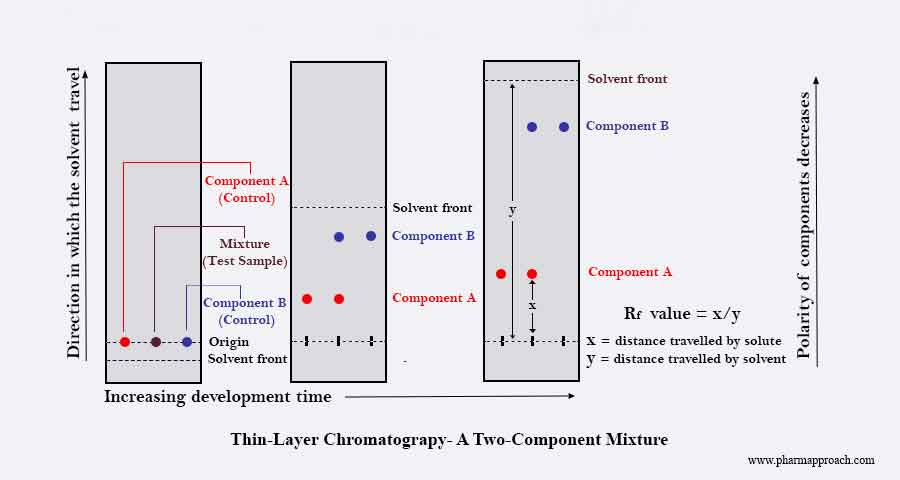 This method is used to identify and estimate the amount of the drug substance or the presence of impurities in a drug sample. TLC method for identifying drug substances is based on selective affinity of test samples for the stationary or the mobile phase. TLC procedures have been found to be suitable for testing drug products with insufficient active ingredients and are chosen over WHO basic tests due to its specificity and selectivity. This method is also subject to less interference by excipients.
c. Analytical techniques for sophisticated counterfeits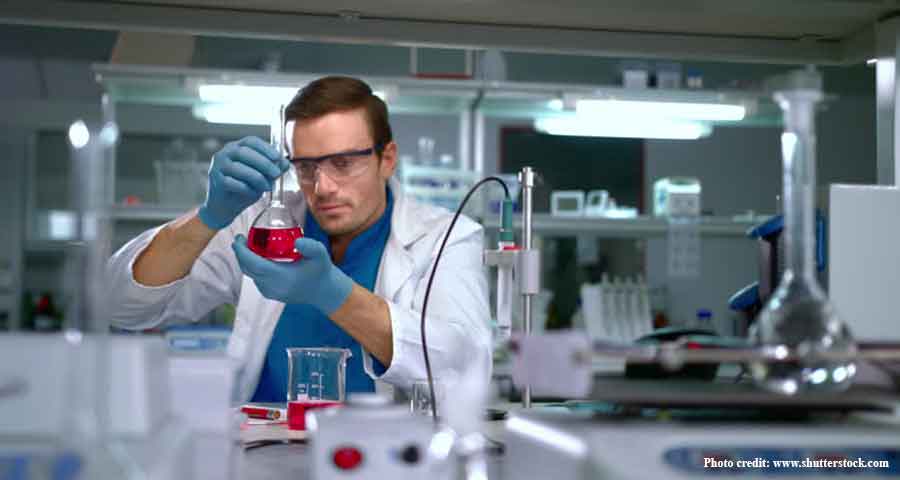 Advancement in technology has made product faking more sophisticated and organized. This has led to the manufacturing of fake drugs that can hardly be distinguished from the genuine drugs products by mere visual inspection or simple basic test. The use of analytical methods e.g., mass spectroscopy, High-Performance Liquid Chromatography (HPLC), etc., in identifying, separating or quantifying drug products have greatly reduced the chances of obtaining a "false positive" or a "false negative" result of test drug samples under investigation.
Read Also: 11 Factors Promoting Counterfeit Drug Production, Sales and Demand
d. Use of Cutting Edge Technologies
This involves the use of high technology devices to identify and semi-quantify active ingredients present in drug products. These devices are portable, requiring a small amount of sample and gives immediate results on the identity of drug products in a matter of minutes with the help of computerized control. Examples include
i. TruScan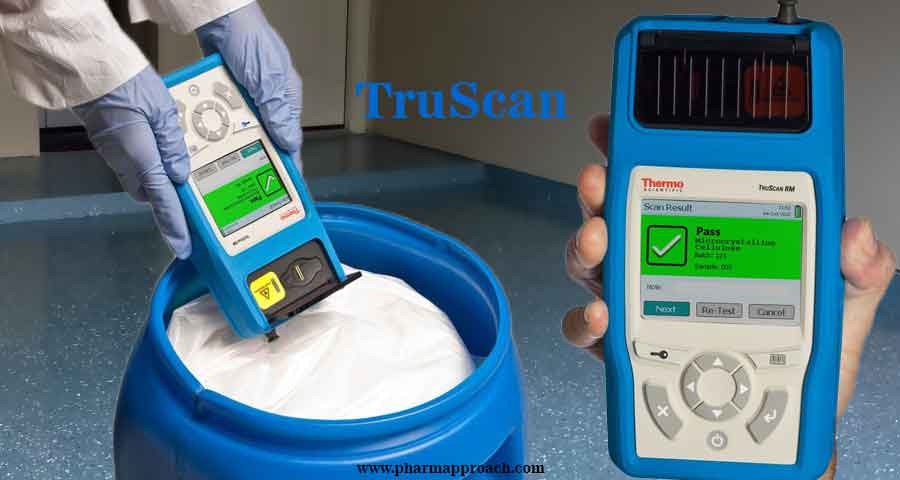 TruScan is an invention by the US military. It is a hand-held non-destructive point-and-shoot sampling device that uses Rahrnan's spectroscopy for on-the-spot detection of counterfeit medicines. This device is used to conduct field-based screening of drug products and can be used to verify a broad range of chemical compounds.

ii. Mobile Authentication Service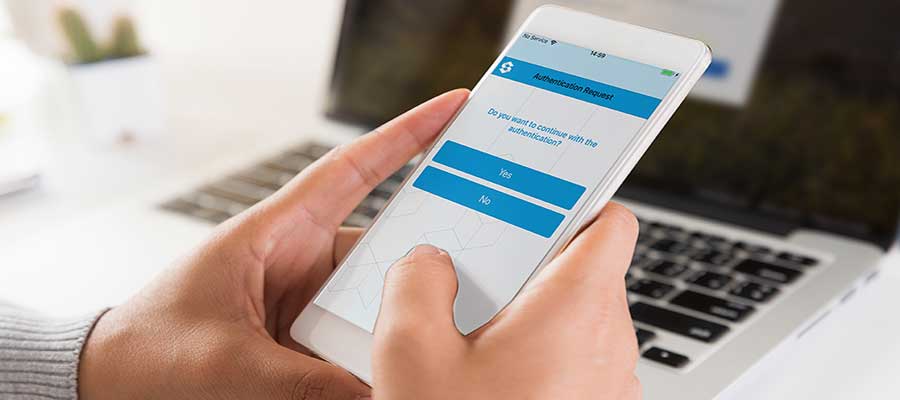 The Mobile Authentication Service (MAS) is one of the methods for testing counterfeit drugs that have given many cell phone users the power to detect fake drugs. It is the world's first anti-counterfeiting device that uses the SMS platform. This method of identifying fake drugs is very simple to apply and generates immediate results on the identity of drug products.
iii. The "Black eye"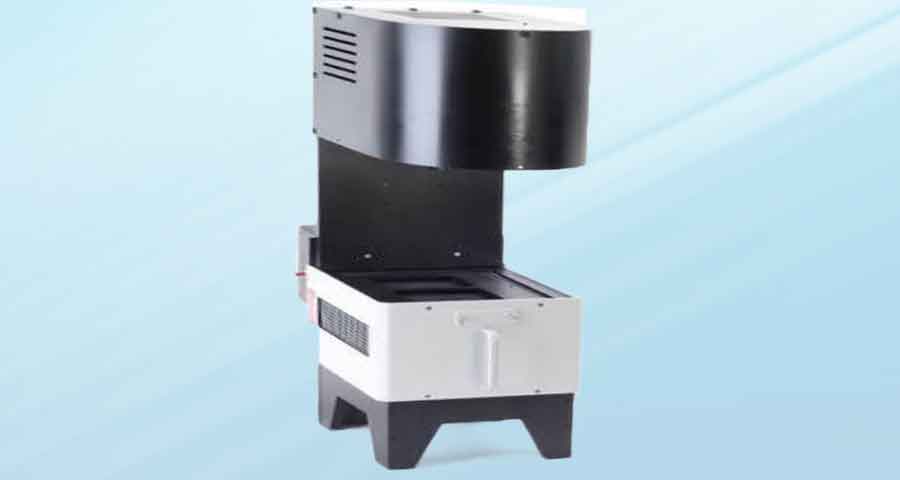 The "Black eye" is a bench-top device developed in Israel. It is a device which uses the principle of active thermography (Infra-Red technology) for the detection of fake drugs. This device is very advantageous, in that, it is a non-destructive process. The Black Eye has the capacity to screen multiple drug samples at the same time. In addition to detecting if a drug product is genuine or not, the Black Eye can further give details of the constituent ingredients in a pharmaceutical dosage form.
iv. The Radio Frequency Identification system (RFID)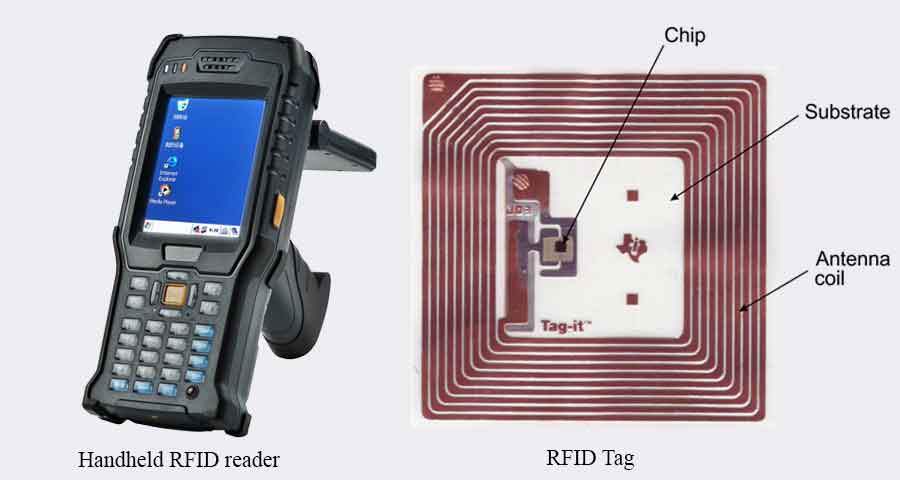 This device has the ability to automatically track and trace regulated foods and medicines from production to the consumer using electromagnetic fields, thus preventing the forgery of sensitive documents.
v. The Global Pharma Health Fund (GPHF) Minilab Test Kit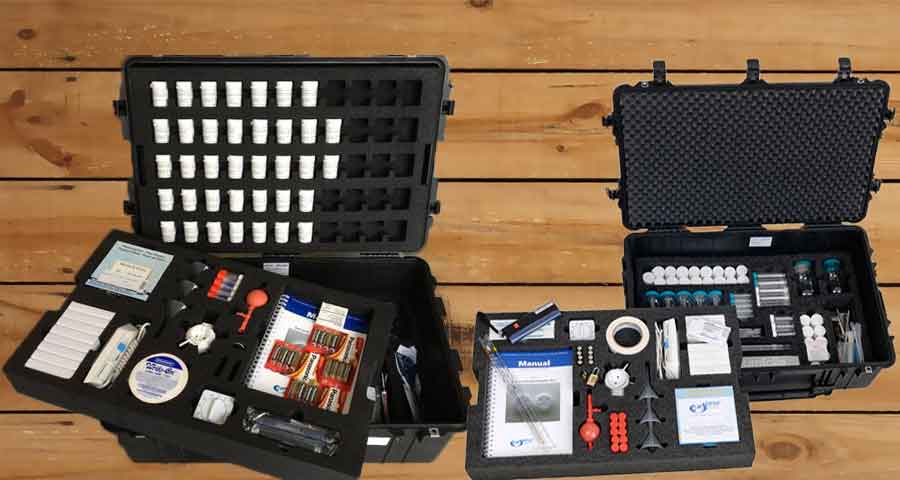 The Global Pharma Health Fund Minilab Test Kit is a reliable, simple, inexpensive, self-contained mobile laboratory that is used for speedy evaluation of drug products. GPHF-Minilab contains the essential lab wares, chemicals, and reference materials for testing drug products in places where formal laboratory facilities are inaccessible.
References
Komsta, L., Waksmundzka-Hajnos, M. and Sherma, J. (2014). Thin Layer Chromatography in Drug Analysis. Taylor and Francis Group, LLC.
Mark D. (2011). Pharmaceutical Anti-Counterfeiting: Combating the Real Danger from Fake Drugs. New Jersey: John Wiley and Sons, Inc.
Olike C. (2008).The Fight against Fake Drugs by NAFDAC in Nigeria. 44th International Course in Health Development (ICHD) September 24, 2007 – September 12, 2008 KIT (Royal Tropical Institute) Development Policy & Practice/Vrije Universiteit Amsterdam.
methods for testing counterfeit drugs related keywords: how to identify counterfeit drugs, how to detect fake medicine in india, how to check fake medicine in india, mobile authentication service, drug authentication, how to tell if medication is real, how to detect fake medicine in india, counterfeit drugs statistics, Related Keywords: how to identify counterfeit drugs, fake drug intake, fake medicine detection, how to identify original medicine, duplicate drugs, app to detect fake drugs, how to identify original cellgevity, counterfeit drug detection device .